First off, we would like to welcome everyone back to school! Hopefully it will be an easier year than 2020.
We are continuing to develop our SkillzRun platform and would like to share the latest innovations we've implemented during the summer.
---
1. Release of our web version for students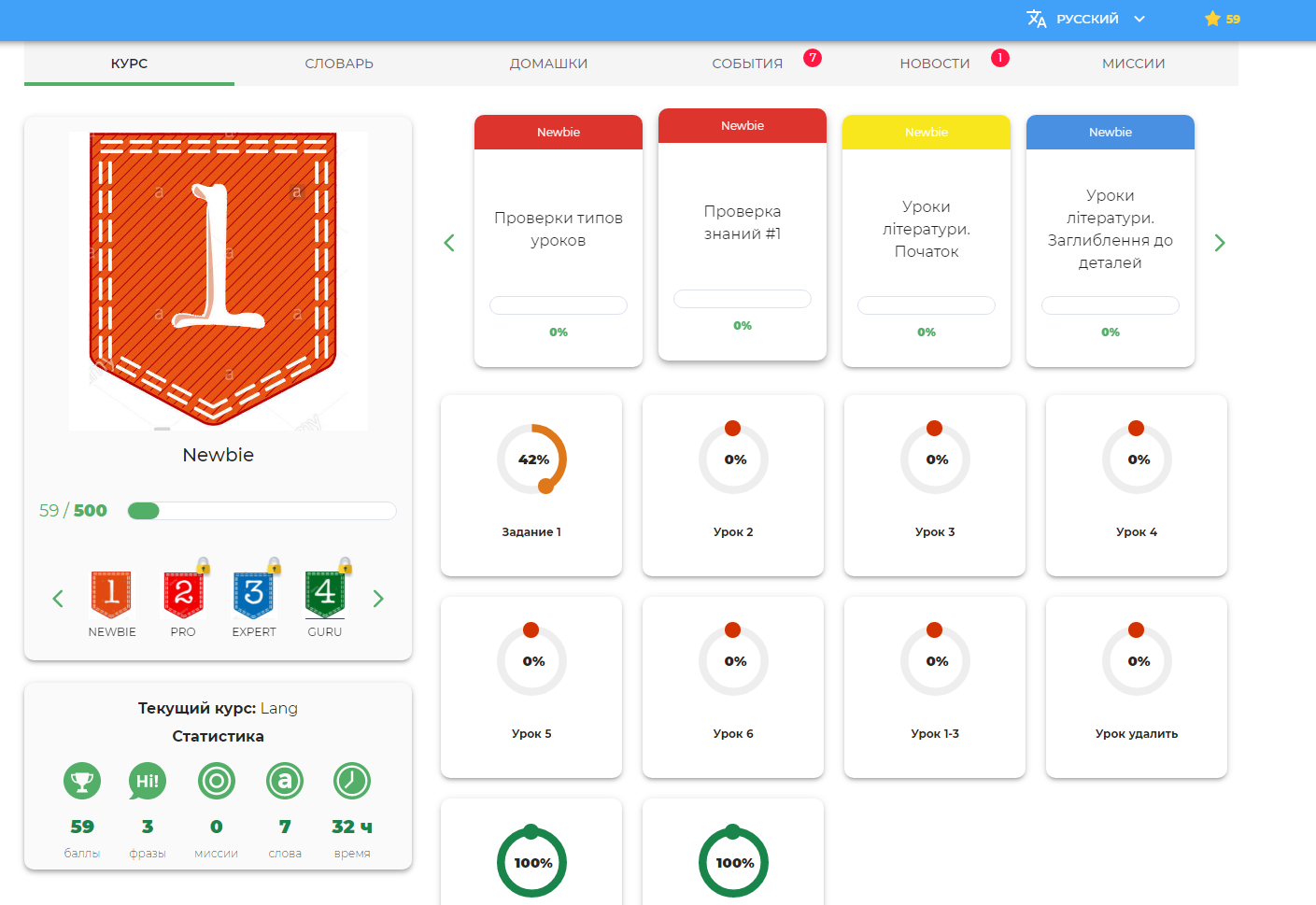 The first and biggest change was the release of the web version of SkillzRun's student app. It's available her : web.skillzrun.com
It's easy to find your school or company's web app; a URL will be automatically created using its name, like this: https://web.skillzrun.com/company_name
The design of the web version of SkillzRun is very similar to the mobile app, so that there won't be a steep learning curve. As well, the instructor can use the web app to work simultaneously with the student.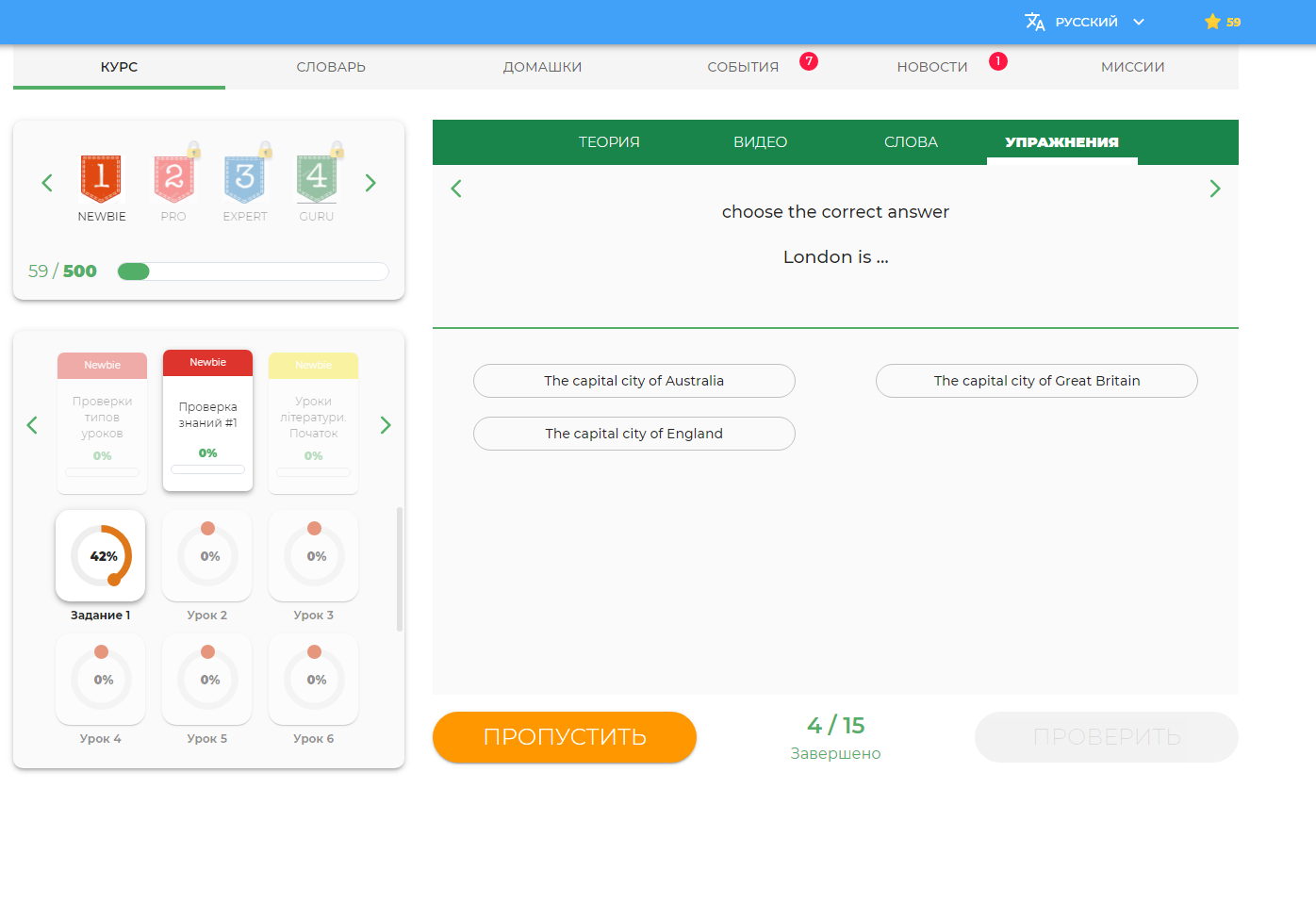 At the beginning of platform development we didn't plan on having a web version of SkillzRun, but after we launched a mobile app, it became clear that we needed a web version to make our product more accessible. In fact, we have many potential clients who decided to work with us once our web app was finalized.
OMT :  the web version includes almost all the same functions as the mobile app.
P.S. Also the web version opens some new monetisation possibilities – we'll describe in chapter 3) of this article
---
2. New Lesson type "Exam
At the request of our clients, we've added a new type of lesson: "Exam."
This lesson type is structured just like a real exam: the student only gets one attempt to answer each question or complete each exercise, and the app doesn't display their results until the end of the exam. There is also a timed, open-ended response option that the teacher will then verify.
It looks like this: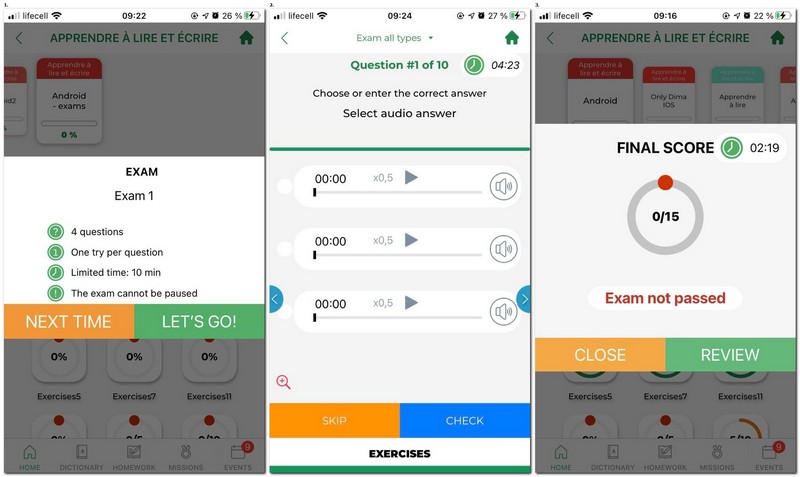 The exam option is important for schools or businesses to be able to truly test their students' knowledge. Statistics on the exam results are collected in the backoffice of the SkillzRun app. In our next update we want to enable a download of a progress and presence report for each individual student, as this will be a main requirement of educational institutions in Europe beginning in 2022 (Qualiopi).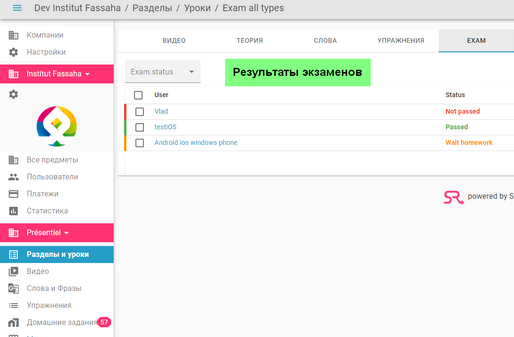 ---
3. More options for monetization
This summer, we surveyed our clients about our current monetization options and about what they would like to see added to SkillzRun.
We concluded that both the app and the web version need to have monetization enabled, as many clients use SkillzRun not as an add-on to their offline training, but as an all-in-one tool for selling online courses.
Now our clients can sell their content in web version using payment systems such as Stripe and liqpay (cill connect other soon). The commission taken is 3-4%.
However, users can also pay in the mobile app using Apple or GooglePay, but the commission in that case is 15%. This option is only offered for our white-label clients, those for whom we have made personalized apps.
Here are some screenshots of this new feature in the app: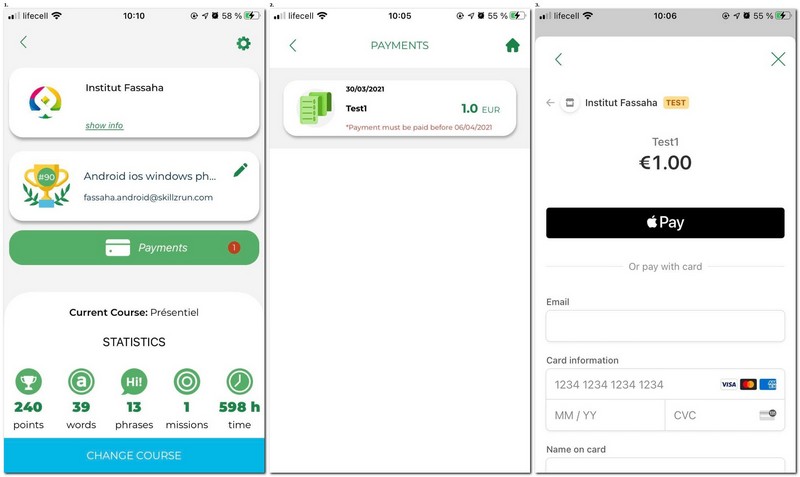 and web version :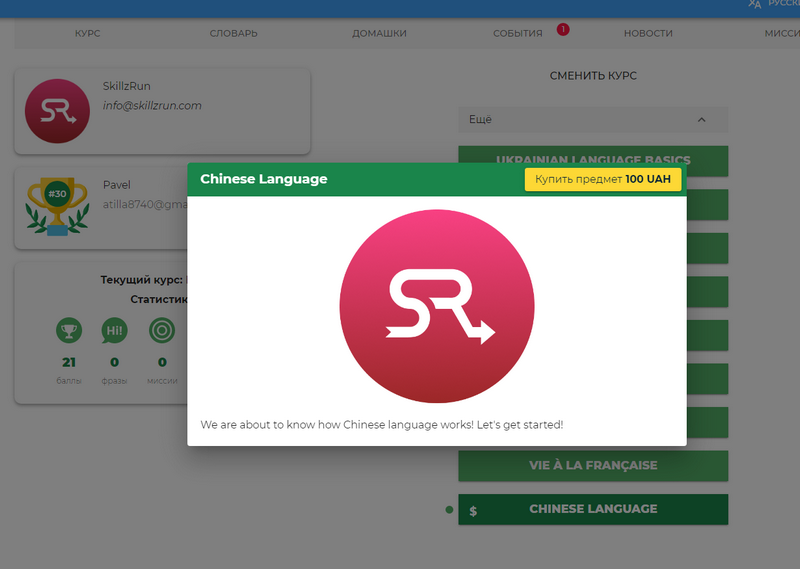 5. Improved back-office design & ergonomic
Since the launch of SkillzRun, we have paid attention to the design of the backoffice and are constantly trying to improve the app's functionality, as we believe it's not only students that deserve an easy-to-use platform, but also admins&teachers.
This new change makes it easier to manage levels and user groups. You can create and populate levels in the same tab as topics with lessons, making it easier to create and manage content, and link the content to both lessons and groups.
User groups are now created separately within each item, and users can be added to them directly. Previously, the user groups were managed within tiers, which created some confusion about student management.
It looks like this: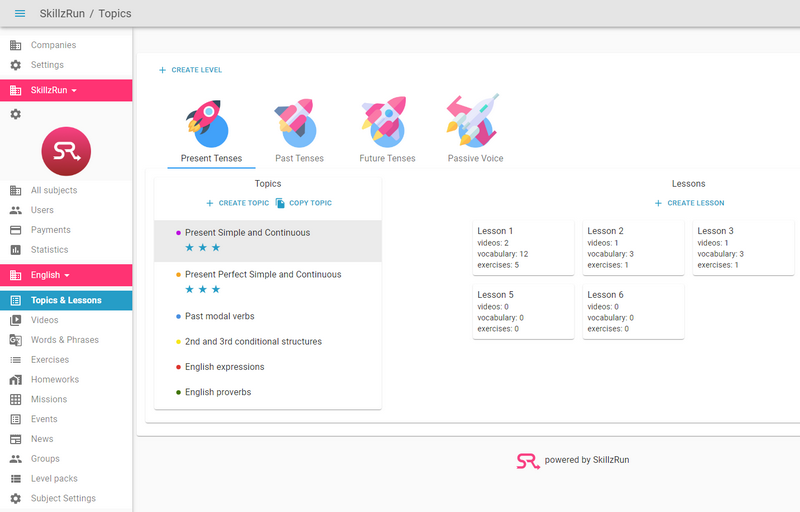 Inside the group, you'll find a list of group users, and from the backoffice you can add or remove them.
It looks like this:
Inside the group, you'll find a list of group users, and from the backoffice you can add or remove them.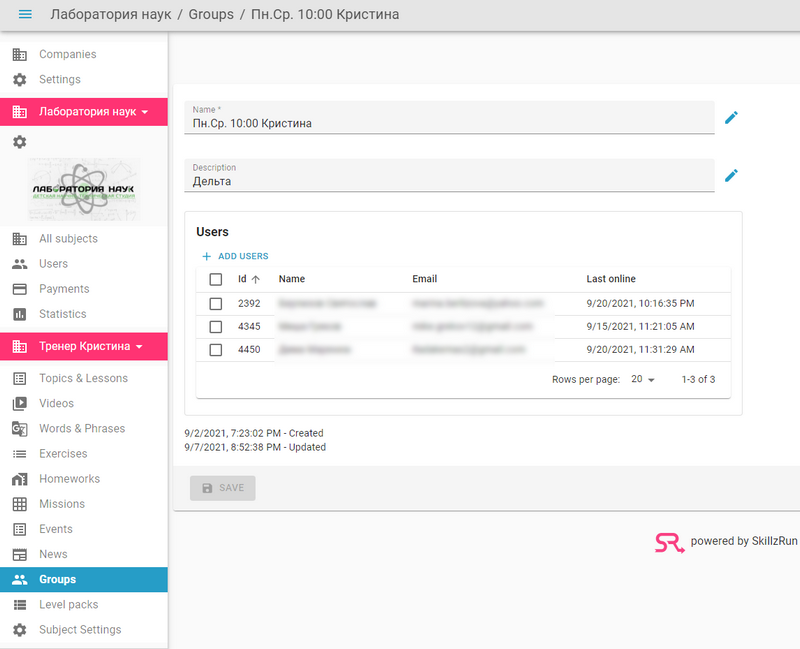 ---
5)  At last we create a Backoffice tutorial in english
With this new tutorial, we tried to explain the basic functionalities of the backoffice, using a language school as an example. The tutorial is available in English :
---
We plan to continue making video tutorials explaining the functionalities of the SkillzRun platform.
We hope that these new changes to SkillzRun will improve your experience. Don't hesitate to reach with any questions or concerns! The more feedback we get from our clients, the better we are able to adapt our platform to serve you.